We create a world with immediate and limitless access to the world's best sound.
Power Pack
Αυτοενισχυόμενα ηχεία.
Ζήσε την απόλυτη μουσική εμπειρία και επαγγελματική ποιότητα ήχου συνδέοντας ένα περισσότερα ηχεία SOUNDBOKS 3ης γενιάς και παίξε μουσική ασύρματα με το κινητό σου ή ενσύρματα με το laptop, τον μίκτη, ή την κονσόλα σου.
Βάλε τα ηχεία στην πρίζα, ανέβασε τον ήχο στο 11 και πάτα play. Ακόμη και αν αυτοί που ξύπνησες σου κόψουν το ρεύμα να ξέρεις πως το πάρτυ δε σταματά. Τα ηχεία θα συνεχίσουν να παίζουν χάρη στην ενσωματωμένη μπαταρία που διαθέτουν.
ΠΕΡΙΣΣΟΤΕΡΑ ΕΔΩ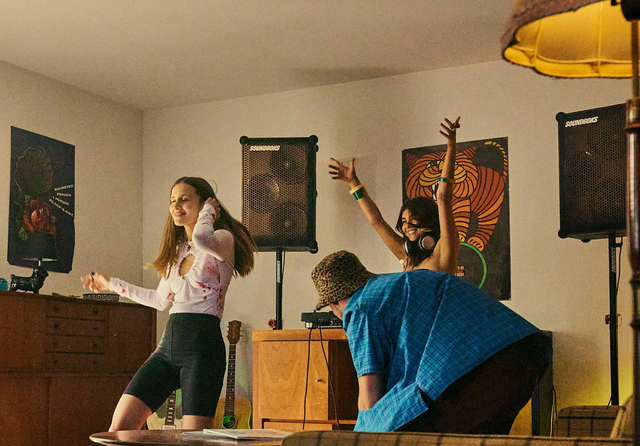 Creator's Pack
Ηχεία με μίκτη.
Αναβάθμισε τον ήχο του αγαπημένου σου dj controller προσθέτοντας το καλύτερο Audio Interface από την Allen & Heath και σύνδεσε τον εξοπλισμό σου με τα ηχεία SOUNDBOKS 3ης γενιάς με μηδενική απώλεια σήματος και το καλύτερο EQ της αγοράς.
Με αυτό το ολοκληρωμένο πακέτο μπορείς να συνδέσεις μέχρι και 6 διαφορετικές πηγές ήχου συνδυάζοντας το set σου με ζωντανά όργανα ή μικροφωνική.
ΠΕΡΙΣΣΟΤΕΡΑ ΕΔΩ
Rover Pack
Ηχεία με μπαταρία
Βάλε το ηχείο SOUNDBOKS 3ης γενιάς στον φυσικό του χώρο μακριά από πολιτισμό. Διοργάνωσε το δικό σου μικρό (ή μεγάλο) φεστιβαλ και νιώσε ελεύθερος από καλώδια, και θόρυβο από γεννήτριες.
Παίξε την αγαπημένη σου μουσική στα πιο όμορφα μέρη της γής και χάρισε στους φίλους σου μια μοναδική εμπειρία συνδέοντας ένα ή περισσότερα ηχεία μαζί.
ΠΕΡΙΣΣΟΤΕΡΑ ΕΔΩ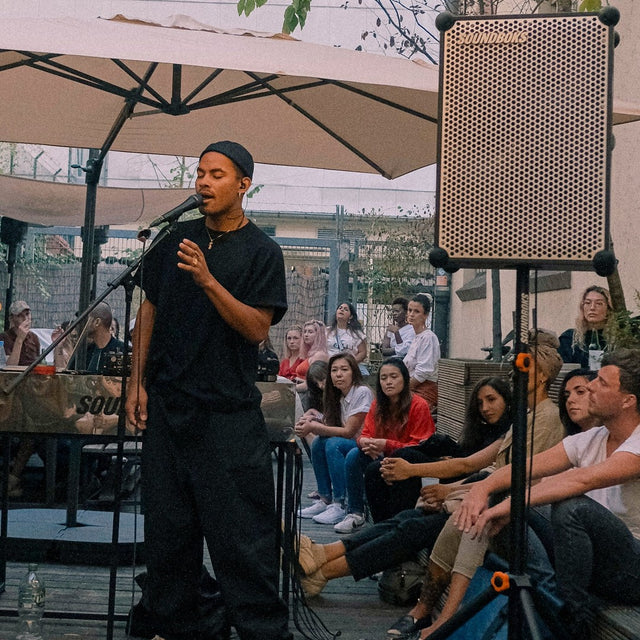 Karaoke Pack
Ηχείο με μικρόφωνα.
Όπως ένα οποιοδήποτε jukebox, το Karaoke Pack της Rover Soul είναι το πακέτο που δημιουργεί την απόλυτη εμπειρία Καραόκε στο σπίτι ή το γραφείο. Είναι εύκολο στη χρήση, χωρίς καλώδια, έτοιμο να ζωντανέψει τον τραγουδιστή που κρύβεις μέσα σου.
Διάλεξε ένα φίλο να σε συνοδέυσει, και κάνε όλη τη γειτονιά να σε ακούσει με ένταση που φτάνει τα 126dB.
Περισσοτερα εδω
Bring the sound of your favorite festival anywhere you want using the world's best bluetooth performance speaker.
Where can I use this sound system?
Say hello to the best party speaker. It can be used in house parties (indoors and outdoors), open airs, camping trips and ski or sailing excursions, or even tailgates. Our equipment excels because of its power, portability and ability to link more speakers together.
How many speakers do I need?
Playing music with SOUNDBOKS will most likely make someone come by and kindly (or not) ask to dial it down. Even at the beach, the speaker could easily drown out any other music playing within its vicinity. But then again, we prefer to have something still sound great at 60-80% volume. For larger gigs, we recommend a pair, or simply one SOUNDBOKS for every 40 happy people dancing in your party.
How much does it cost?
Our prices start from €65 per speaker per day, €84.5 per weekend, and €182 per week. Check our special rental packages here.
Introducing SOUNDBOKS:
Sound & Volume
Battery Life
Connectivity
TeamUp
LevelUp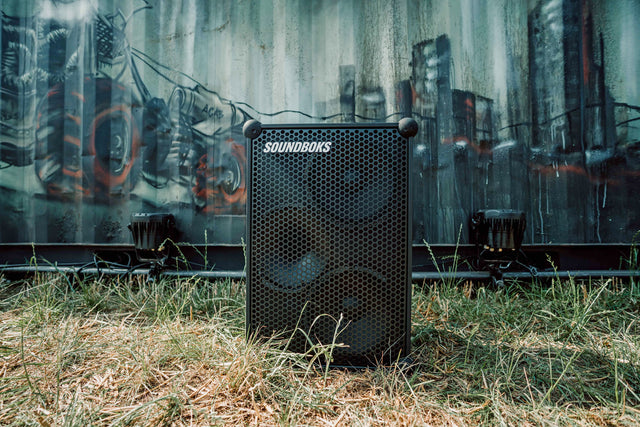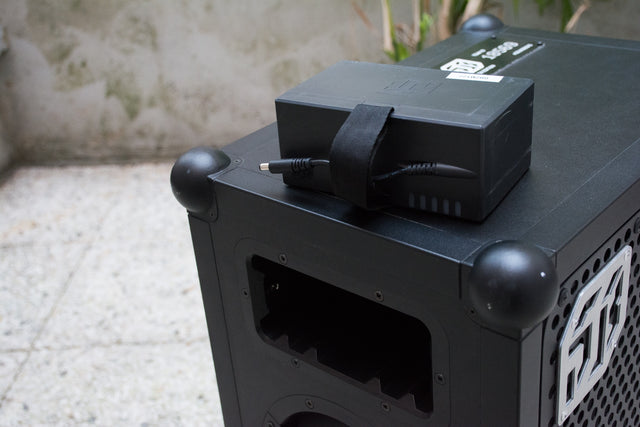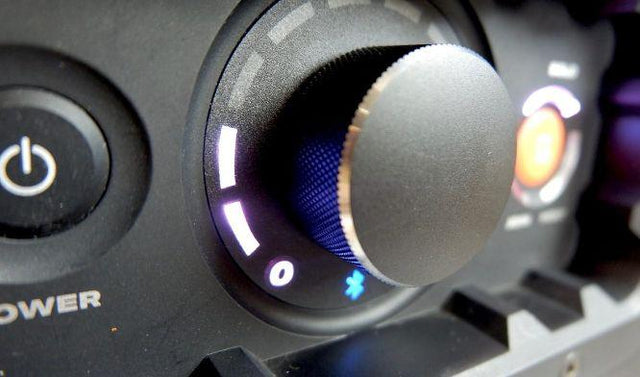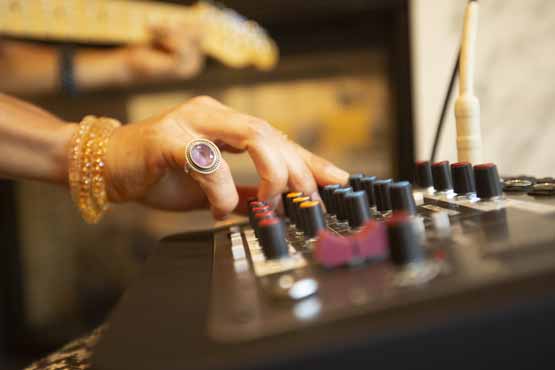 Reckoned to be the most powerful portable speaker on the market, it can generate a formidable 126db - which can be compared to being front row at a concert.
SOUNDBOKS comes with a battery that lasts for 40 hours on mid-range volume and on maximum volume for 5 hours. This was tested using Spotify top 100 on repeat using bluetooth.
You can connect wirelessly from any device to the SOUNDBOKS using Bluetooth 5.0 or connect playing devices, DJ mixers, microphones, etc.through an advanced Panel.
SOUNDBOKS can wirelessly connect with up to four other speakers in close range. For optimal the speaker pickup, our team will help you find the best formation.
Αγαπάμε το dj controller σου όσο κι εσύ, και φέρνουμε τη σειρά ZED από την Allen & Heath ως τον πιο ποιοτικό τρόπο για να ακούς την αγαπημένη σου μουσική στην ποιότητα της αξίζει.